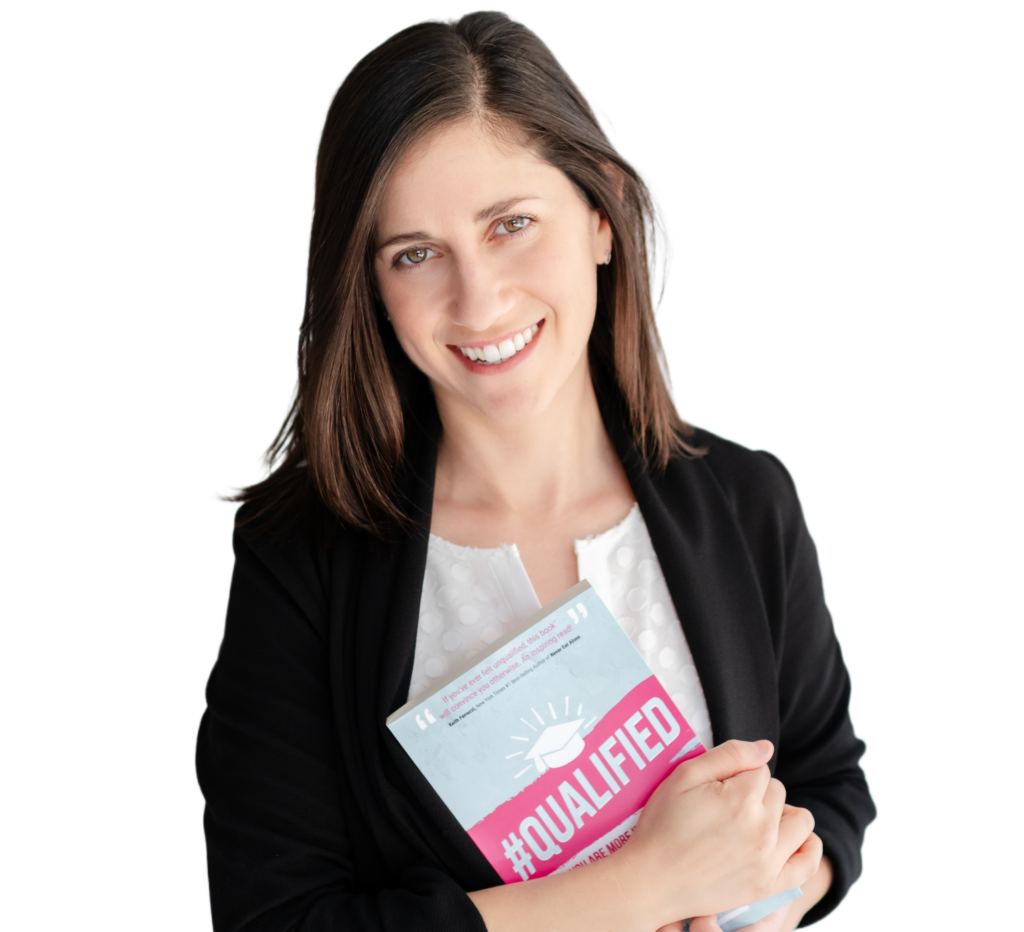 Meet Amanda Nachman
Amanda Nachman is the CEO of College Magazine, TEDx speaker, and bestselling author of #Qualified: You Are More Impressive Than You Realize.
She's also a keynote speaker and the host of Find Your Passion Career. Amanda has appeared on Good Morning America, Cheddar TV, and ABC10. Her advice has been featured in Business Insider, NBC News, Today, and MarketWatch. Her speaking audiences include universities, associations, and organizations who are eager to create meaningful change and live intentional lives.
As we recover from the pandemic, Amanda's message is more powerful than ever: you are qualified. She's here to shake up our autopilot and question our current systems so that we can get to the truth, to what matters, and that's showing up with purpose and compassion to create an exponential impact in the world.
At the age of 21, Amanda felt qualified to launch her own business, College Magazine. Two years later, she didn't question if her business was investor-worthy. She knew her magazine was special from seeing her student writers graduate and grow into their dream careers at NBC, National Geographic, Washingtonian, US Weekly, USA Today, Vox, Random House, and more. And as print magazines went digital, she didn't question if she could learn online publishing. She was fearless.
After growing to reach millions of readers at CollegeMagazine.com, Amanda took another career leap, launched the podcast, wrote her book, and now speaks to thousands of young professionals nationwide with this important message: You don't need permission to follow your dreams. You are qualified.
Amanda is on a mission to help young professionals create an intentional life, with human interactions filled with caring and gratitude, to create a sustainable world. She lives in San Diego, CA, surrounded by a community of friends and her dog, Frankie.
In her interview with Good Morning America, Amanda shares how recent graduates can flip the script on their job search. It all starts with making courages connections because 85% of jobs are found through networking. Instead of getting stuck scrolling on job boards, Amanda explains how sending a DM a day to someone you admire will open doors to opportunities in a career that aligns with your passions. She breaks down exactly how to do this in her book #QUALIFIED: You Are More Impressive Than You Realize.
The College Magazine Journey
Nachman launched College Magazine as a print publication at The University of Maryland in 2007.
She developed a writer training program for students to improve their skills and cultivated partnerships with advertisers including Vitamin Water, Princeton Review and Staples. In 2009 she went on to win the Cupid's Cup Business Competition sponsored by the founder of Under Armour, Kevin Plank.
By 2012, Nachman expanded her reach 14 campuses with a 200,000 readership and launched the website in 2014.
Today College Magazine reaches 9 million students online at 200 college campuses and works with 120 aspiring journalists.